Iris Incensed
Our heroine is off on her first adventure, a European romp full of oddball characters, unsettling events, and not nearly enough caramel macchiatos. When danger comes at her from all sides, Iris must dig deep to find her inner action hero.
Feature One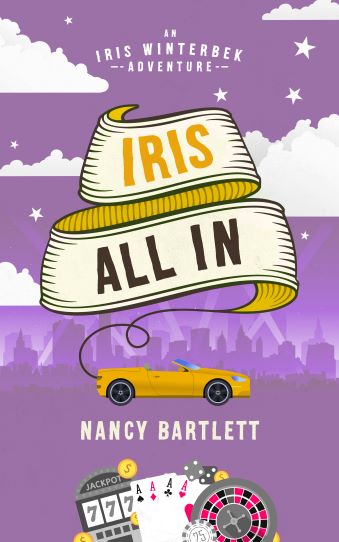 Iris All In
Gambling is Iris Winterbek's guilty pleasure. She and her friends are off to the casino for a day and a night of fun, fun, fun. But Iris' luck changes when her vain sister shows up. Then a celebutante beauty vlogger raises the stakes, forcing Iris to wager everything.
Iris Everafter
Run for your merry life! On a sail boat?
In Florida for Christmas, the world's most unexpected action hero is hiding from a criminal bent on revenge. Then her friends land in trouble, and Iris must put down her eggnog latte in order to save the day.
Feature Thre
Some Are Born To Adventure,
Some Go Seeking Adventure,
And Some Have Adventure Thrust Upon Them
Meet Iris Winterbek, a most unlikely action hero, who definitely falls into that last category.
Iris is not always spunky. Sometimes her only plan is to go along for the ride.
Sometimes all she wants is to sit back and enjoy a nice caramel macchiato.
But when an adventure drops into her lap, count on Iris to find the spirit needed to create chaos, or save the day.
Author
Nancy Bartlett
Writer, traveler, water baby.

I live on a sailboat called Domino and write about my adventures on and off the water, along with stories of other intrepid adventurers.

Find out lots more about me, my books, and my boats here on Tidal Life.