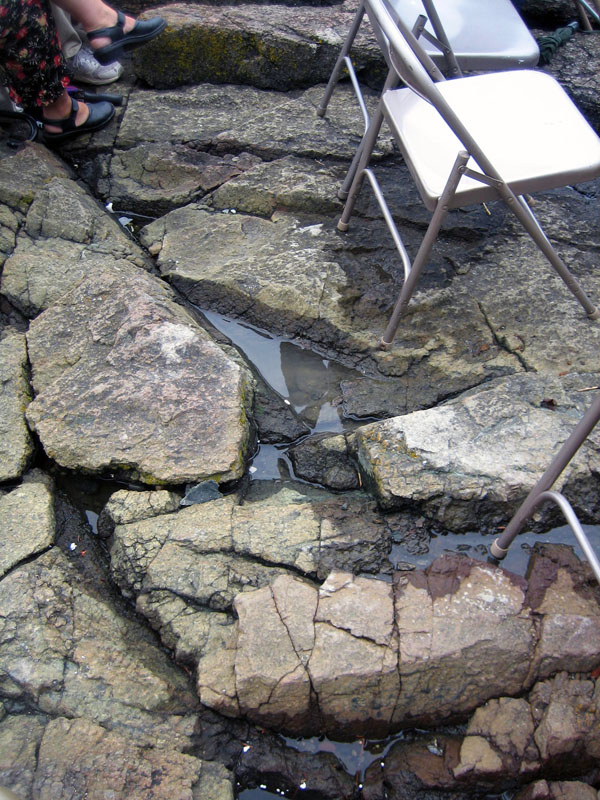 Let us not say that a couple who chooses to hold their wedding on the rocks automatically puts their marriage on same. But it's hard not to make the joke.
This was the sanctuary floor for a seaside wedding I attended last weekend at Washington Park in Anacortes, Washington.
My kind of church. The setting was inspiring, an eagle flew over as the bride and groom were exchanging vows, and the rain that threatened held off until the ceremony was over. An auspicious start for a daring couple.
Congratulations Suzanna and Ben.